The Law Office of Arthur Spiegel
Member of the Florida Bar since 1985
Free 15 minutes telephone consultation
The Law Office of Arthur Spiegel, Esq., PA is a law firm focused on resolving all clients' legal issues by providing high level legal services without compromising integrity.
The law firm focuses on the legal areas of Traffic, Criminal Traffic, Criminal Defense, Civil Litigation, Corporate Services, Family Law and Probate.
2023 martindale-Hubell Award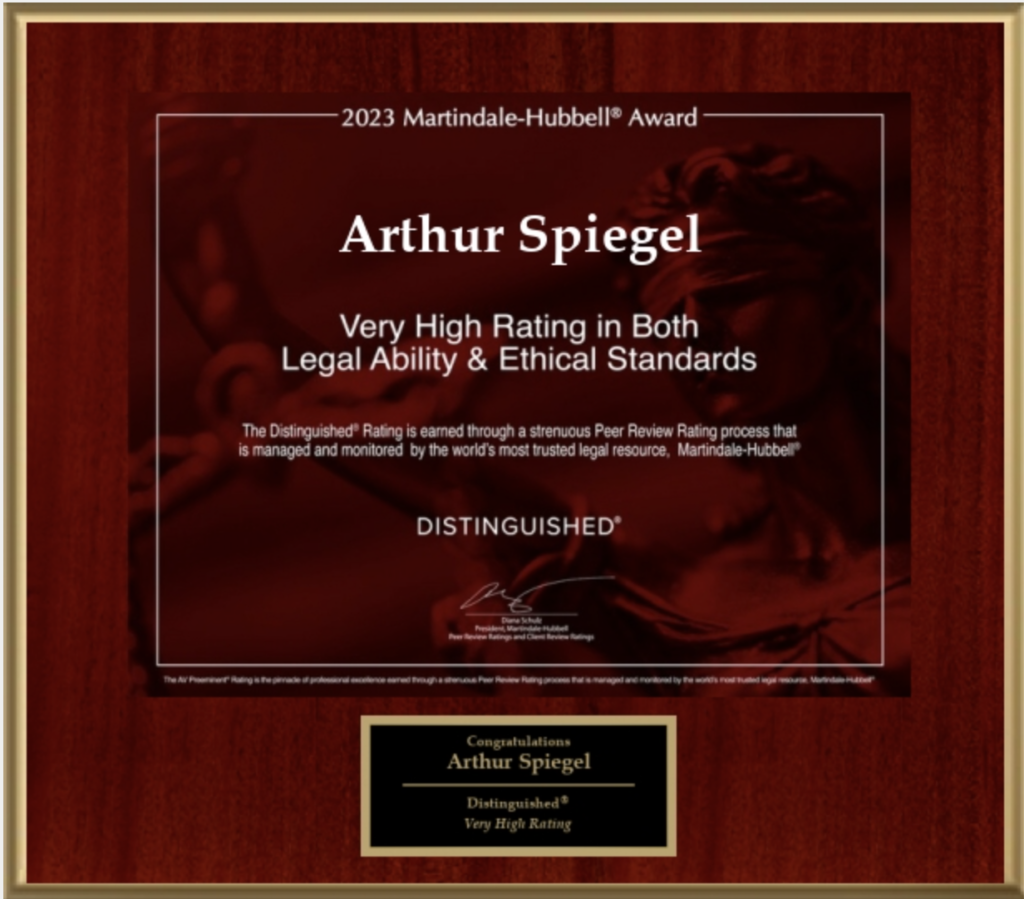 Our team has been studying law for almost 40 years. Not only are we highly educated with the area and people within the area that we serve, we focus on the rights of the people and have been pursuing honest, communication focused, high-quality law services for years. We can provide you with the law services that you need to give each and every person an equal shot with what they are enduring.
Straightforward
We are straightforward and upfront about all of the cases we work on.
Client Driven
Our goal is to make sure our clients are served to the highest quality. Our clients are our priority.
We Will Help You Every Step Of The Way
We are there from the beginning to the end of the process and beyond. You can rely on us to help you as much as possible. We do whatever it takes to succeed.
learn about all of your legal issues
Pair you up with the Perfect Attorney for you
we will assist you in any issue and conflict
Learn about the services we offer and the types of cases we handle.
You Deserve One Of Our Best Lawyers
with almost 40 years of law experience